The Cicada Film Festival (formerly the Cicada Awards) is a short film competition open to South-East Queensland youth, up to and including 24 years of age.
Believing that youth have the most at stake in actions and decisions being made today, the Wildlife Preservation Society of Queensland Bayside Branch initiated the Cicada Awards in 2011 as a means of giving youth a chance to be heard on environmental issues.
The cicada was chosen for the title of the Awards to emphasize that small things have a big part to play in our world and that like cicadas youth can, and should be heard, sometimes loudly. 
Entrants in the Cicada Film Festival have a chance to learn more about environmental issues as they research their projects; develop skills from writing, filming, editing and sometimes performing in, their productions; and, to grow confidence from contributing to important issues that are shaping their lives.  The films are also intended to educate and influence . . . they have been shared with councils because of relevance to Local Laws Reviews and Non-Government Organisations whose work is related to the topics addressed by the entrants.  The broader community is also a welcome audience and the films are available for viewing by clicking here. 
Entrants are encouraged to host 'film screening' events with family and friends.  The Cicada Film Festival Organisers are open to subsequent screenings in locations around SEQ.  So if you'd like a Cicada Film Festival Screening let us know, we'd be happy to hear from you and keep adding to the shrill!
Environmental Message
Get the environmental message out there!
Influence Change
Motivate behavioural change.
Save Other Species
Save our precious flora and fauna.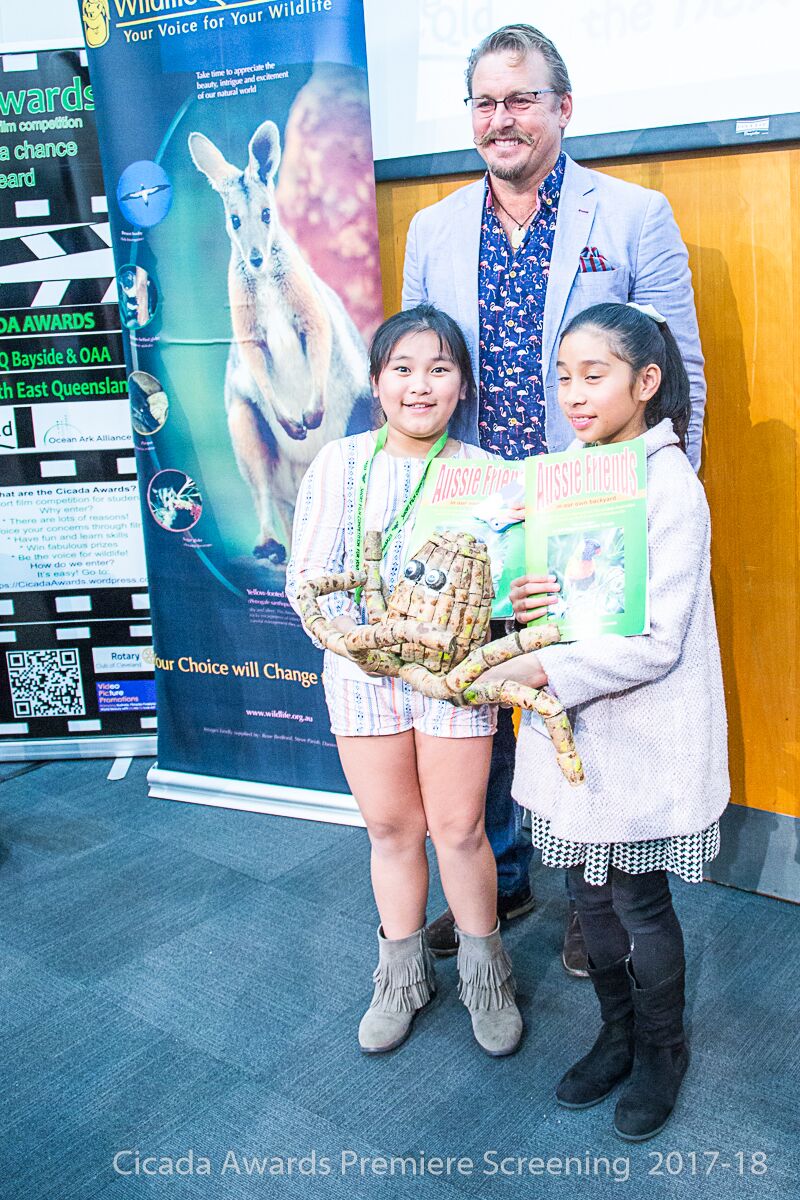 The Cicada Film Festival (formerly Cicada Awards) is itself an Award-winning project!  
Initiated by the Wildlife Preservation Society of Queensland Bayside Branch in 2011, it was part of a larger project which took out the Minister's Grand Prize and the Brisbane Airport Community Award at the 2012 Healthy Waterways Awards. 
Thank you to our Sponsors