Members of the Judging Panel give up their time to bring their knowledge and professionalism to this important role.
Accolades for the Judging Panel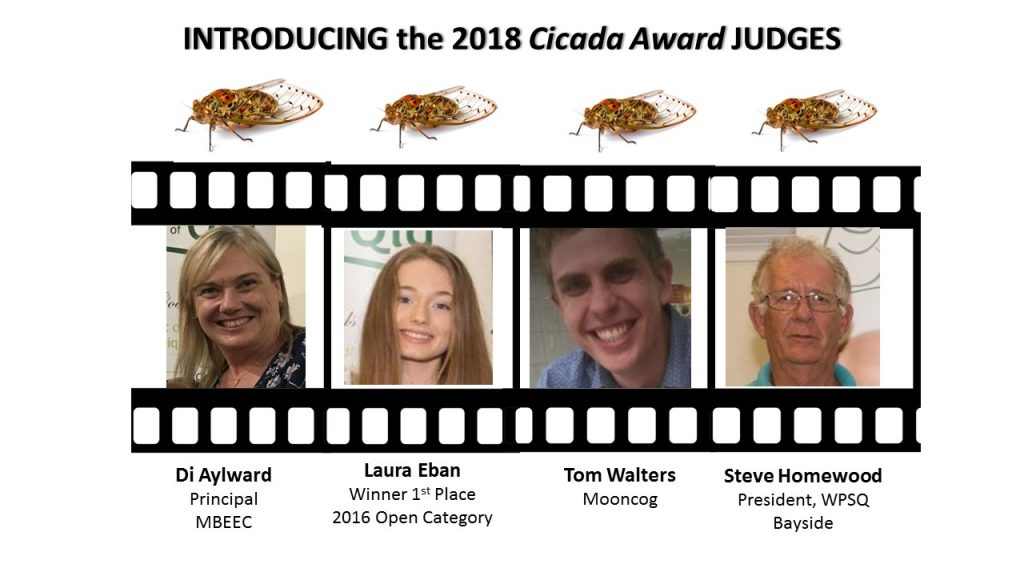 Entries are judged according to Criteria – see it here
To give youth another chance to be heard, 1st Prize Winners are included on the Judging Panel the year after their win. Other members have backgrounds in film, journalism and environmental education.
Read more about them.
2019 Judging Panel – to be announced soon.
2017-2018 Cicada Awards Judging Panel
2016 Cicada Awards Judging Panel
2015 Cicada Awards Judging Panel
2013-2014 Cicada Awards Judging Panel