Great prizes once again in 2019 thanks to businesses and organisations wanting to give youth a chance to be heard!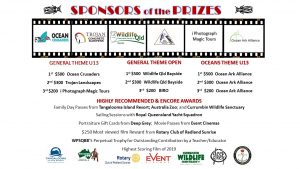 Prizes were awarded for excellence in film-making, identifying issues and offering solutions. The Cicada Film Festival Judging Panel allocated points based on the stated Criteria.  And the Winners are . . .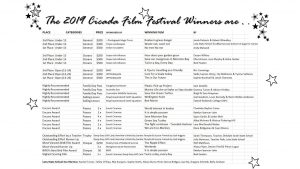 2019 Winners are in the running for the 2020 Most Viewed Award from Rotary Club of Redland Sunrise so check out the 2019 films!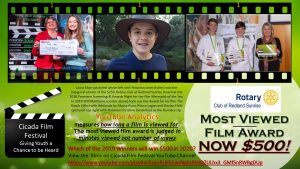 You've made

a film, now continue to make a difference . . . shrill as loud as you can!
The Perpetual Trophy was introduced to encourage entries from students, and some healthy rivalry between teachers.  Although the entries are to be mostly the work of the entrants, the organisers applaud the support and initiatives of teachers. The 2019 Winner . . .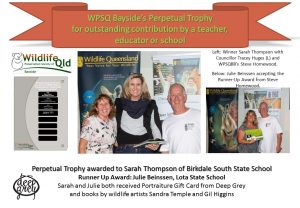 More information and Previous Perpetual Trophy Winners here

Check out the 2017-2018 Cicada Awards Winners here
Check out the
2015 Cicada Awards Recipients
here