The more people who know what YOUth have to say the better!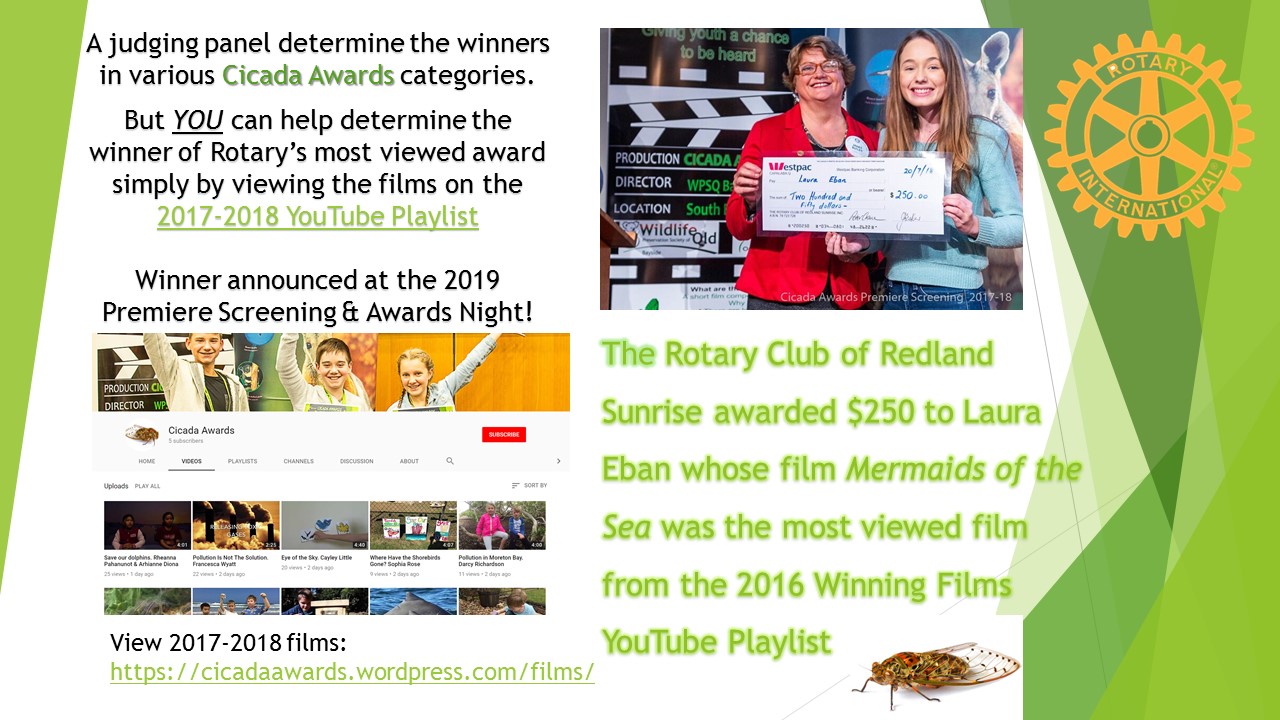 View the films here and get sharing!
****************************
December 2016: New Prize announced by Janet Butler from Rotary Redland Sunrise
Wildlife Bayside want entrants' films to be viewed far and wide.  The Judging Panel determined winners from collective scores based on stated criteria.
Now YOU HAVE ANOTHER CHANCE TO WIN from general public viewing your films!
Rotary Redland Sunrise is providing a $250 prize to the entrant whose film is viewed must frequently on YouTube.